Regulations relating to the commercial use of drones (UAV) 
Unmanned aerial vehicles are now widely available for commercial use. More popularly known as drones, just like many other devices, they can cause injury or damage if they are not used responsibly and so are subject to specific safety rules relating to the way they are operated, which are underpinned by UK law.
The regulations are contained within the Air Navigation Order 2016 (ANO 2016) and there are some specific additional steps that must be taken if a drone is being flown for commercial operations.
Our work complies with the Civil Aviation Authority's regulations
Before committing to a job we complete a pre-site risk assessment to determine the surrounding air space classifications, sensitivities and areas of risk. Followed by an on-site risk assessment on the day of operations.
(Operating in restricted airspace can be achieved with permissions and additional costs)
Once we are satisfied drone flights can be undertaken we follow the regulations of a maximum altitude of 400ft (120m) and keeping the drone within visual line of sight (maximum 500m from our ground station).
Flights within 150ft (50m) of people or property that are not directly involved with the drone operations will need notifying and permission gained before we can commence work (for their safety and privacy).
Our permissions from the Civil aviation authority, allow us to operate in congested or built-up areas maintaining the 50m rule as above.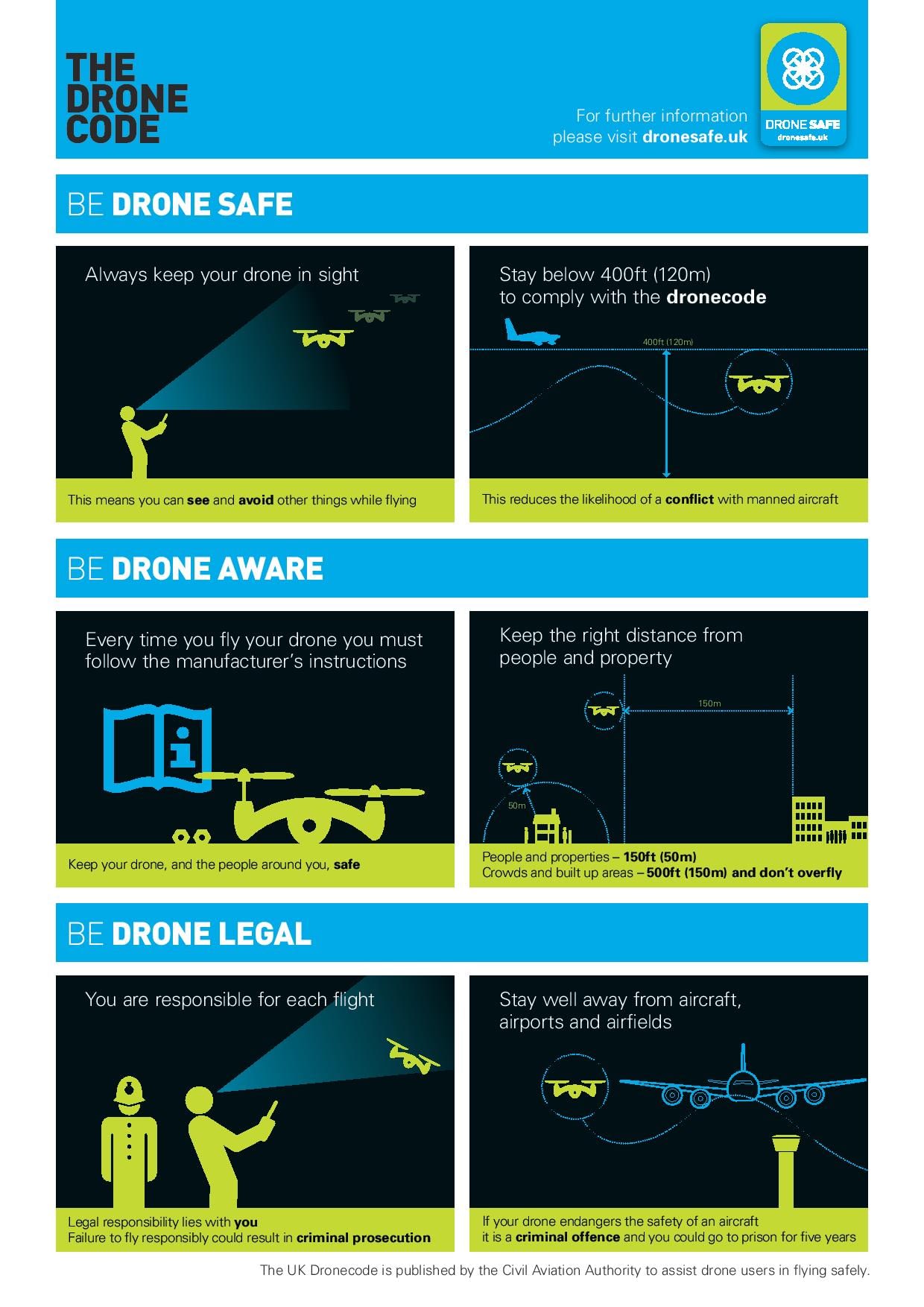 We are a member of the drone safe register.
A short educational video which lets the public know that they should always hire a qualified pilot who holds valid CAA PFCO and drone insurance.